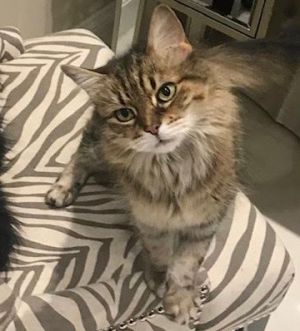 Meet ABBY. She is a 12 year old PETITE and ADORABLE MAINE COON mix female that weighs only 5 pounds. Abby's history is one that will leave you shaking your head in disbelief. Abby was purchased from ...
Read More
Senior, Female, Small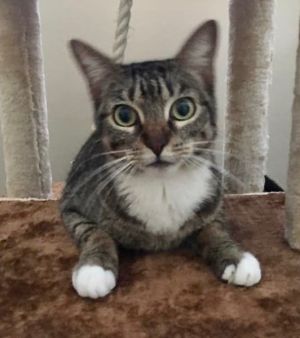 Hi, my name is MINNIE and I am a 3 year old brown tabby female. My housemates and I found ourselves homeless when our owner moved and didn't take us along. Luckily, we were taken in by Posh Pets Res ...
Read More
Young, Female, Small