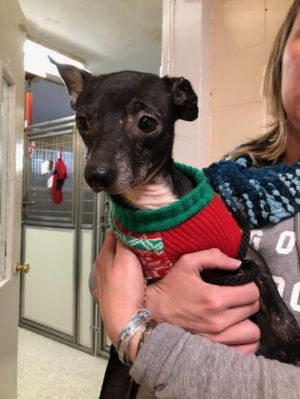 Italian Greyhound, Chihuahua
Spayed/Neutered
Up-to-date with routine shots
Hi, My name is TUCKER and I am a sweet FIVE-year-old male CHIHUAHUA/ITALIAN GREYHOUND mix weighing about 8 pounds with a smooth black coat. I came from an overcrowded situation with many other dogs and didn't get the kind of love and attention I needed and also they were mean to me and I now have half a crinkled ear, but it just makes me cuter my rescue tells me, I was withdrawn at first but I have come out of my shell and enjoy meeting new people and getting pets and treats. and love going on walks and of course good with other dogs and gentle children I love and I am very gentle and I bond to my owner and will follow you around. I love to be picked up and held and I will be the perfect companion. to hang out with and be loved I have been neutered and have all my shots and a microchip.