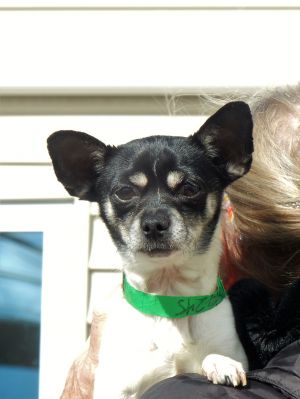 Rat Terrier, Chihuahua
Spayed/Neutered
Up-to-date with routine shots
Hi, my name is PACO and I am an adorable TWO YEAR OLD male RAT TERRIER/CHIHUAHUA. I'm a little guy, weighing only 7 pounds, but I have some big opinions! If I choose you to be my person, I assure you that I will be the sweetest, most loving furbaby and will give you lots of snuggles and kisses. But here's my quirk: I have a very cute face but not much of a poker face, so when you meet me, you'll easily know if you're my chosen one! But please don't take it personally if I don't choose you; I'm sure you'll be a great parent to one of my other Posh Pets friends. NO CHILDREN because they definitely won't understand this quirk of mine and I wouldn't want to hurt a child's feelings. Once I've chosen you, I love to be held and play with my toys. I am really good at entertaining myself and I also love to play with OTHER DOGS and CATS. I'm neutered with all my shots and a microchip. I am in ROSCOE NY in a foster home.